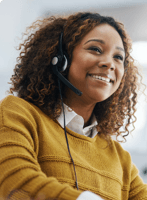 We can help answer your Medicare questions with no obligation - pick the best option for you: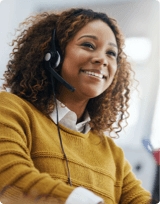 Call to Speak to an Agent Now.
1-833-406-2050
Call
Schedule a call back date and time.
Schedule
Get the Facts About Medicare Plans
Everything you need to know about Medicare coverage, eligibility, and enrollment
Medicare Made Easy
Medicare is a federal government health insurance plan primarly for those who are 65 and older. Medicare can also benefit those under 65 who may have certain diabilities and/or health conditions. With multiple Medicare plans with similar names to choose from, Medicare can be overwhelming at times. Our licensed agents can help you navigate Medicare to find which plan may best suit your health needs. Our licensed agents can help you navigate Medicare to find which plan best suits your health needs. Our Medicare experts work with the top insurance companies in the nation and can answer questions about eligibility, enrollment periods, Advantage, and Medigap. We'll help you make Medicare decisions with confidence.
Medicare tailored to your specific medical needs.
With multiple plans to choose from, let us help you decide which plan works best for you! Click a Medicare plan below to learn more about its coverage and benefits.
As of 2019, there are over 60 million Medicare beneficiaries in the nation.*
*Centers for Medicare & Medicaid Services (CMS) Fast Facts, CMS.gov
Still unsure?
We're here to help!
Fill out the form and one of our licensed agents will contact you soon!**
Looks like there's an issue submitting your form.
Ensure your ad-blocker is disabled and submit again, or call us to complete your order!
*Required Field
By clicking "Submit", you and any other subscriber or user of these phone number(s) and email(s) consent to receive emails, phone calls, and/or SMS messages via automated technology, and/or pre-recorded and artificial voice messages from MedicareHealthPlans.com, its licensed sales agents, and other business partners at the number(s) and email addresses provided about Medicare Supplemental coverage, Medicare Advantage, Prescription Drug Coverage, and other products and services we offer. Your consent is not required as a condition of purchase and does not automatically enroll you in the plans discussed. Your consent will not impact your current or future Medicare enrollment status and you are not obligated to enroll in a plan. You also agree to our site's Privacy Policy & Terms and Conditions.