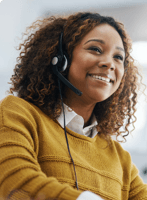 We can help answer your Medicare questions with no obligation - pick the best option for you: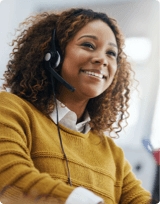 Call to Speak to an Agent Now.
1-833-407-1861
Call
Schedule a call back date and time.
Schedule
Qualify for Medicare and Medicaid? DSNP is just for you.
DSNP, or dual-eligible special needs plans, provide additional vision and hearing coverage and other benefits with lower premiums to those eligible. DSNP is for people:
eligible for both Medicare and Medicaid
looking for more health benefits
See if you qualify by filling out the form.
Speak with an agent for a free consultation and no obligations.
Looks like there's an issue submitting your form.
Ensure your ad-blocker is disabled and submit again, or call us to complete your order!
*Required Field
By clicking "Submit", you and any other subscriber or user of these phone number(s) and email(s) consent to receive emails, phone calls, and/or SMS messages via automated technology, and/or pre-recorded and artificial voice messages from MedicareHealthPlans.com, its licensed sales agents, and other business partners at the number(s) and email addresses provided about Medicare Supplemental coverage, Medicare Advantage, Prescription Drug Coverage, and other products and services we offer. Your consent is not required as a condition of purchase and does not automatically enroll you in the plans discussed. Your consent will not impact your current or future Medicare enrollment status and you are not obligated to enroll in a plan. You also agree to our site's Privacy Policy & Terms and Conditions.
Added DSNP benefits
A dual-eligible special needs plan (DSNP) is for those who carry both a Medicare and a Medicaid card. If you're receiving benefits from both programs, you may be eligible to receive benefits from a DSNP as well. Each state determines which DSNPs are available and what benefits are provided.
DSNPs may include:
$0 monthly premiums
Vision and hearing benefits
Part D coverage
Gym memberships
Do I qualify for a DSNP?
There are a couple requirements to be eligible for a Medicare Dual Eligible Special Needs Plan (DSNP) and they are:
being enrolled or eligible for Medicare Part A
meeting certain income and asset requirements
Current income and asset limitation requirements:
| | Annual income | Total assets |
| --- | --- | --- |
| Individuals | < $18,735 | < $14,390 |
| Married Couples | < $25,365 | < $28,720 |
Because all dual-eligible special needs plans are required by law to "have a Model of Care (MOC) approved by the National Committee for Quality Assurance (NCQA)," you know your needs will be met with the utmost quality. If you are eligible or think you may be eligible, call now to get started on your enrollment.